FBS Rear Discharge Spreader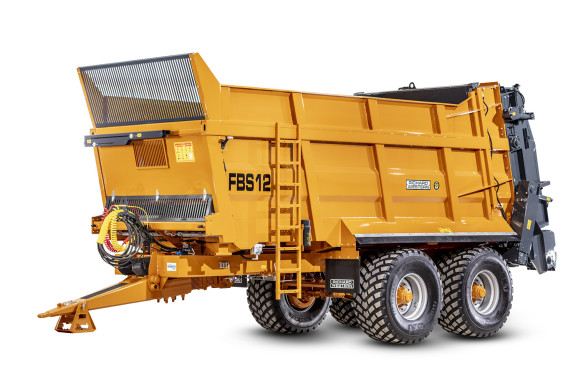 Versatile spreader

High application rates
About this product:
Overview
Overview
The wide-bodied FBS spreader is available with twin vertical beaters or horizontal beaters with spinning discs and is designed to handle all types of farmyard manures sludges and waste products. With a 2m wide body and large cubic capacity, the FBS is particularly suited to handling low density manures. The variable floor speed control ensures constant delivery at high application rates.
Available in 12, 16 tonne models with tandem or tri-axles, the FBS spreader is suitable for farmyard manure, semi-solid, poultry litter, industrial sludges and waste products.
Features
Features
Trouble-free running - We use the highest quality bearings, bearing assemblies and bushings with easy access grease points, so your spreader keeps working with minimal down time. The electronically balanced spreading rotors eliminate vibration during operation. The unique rotor design and blade pattern allows you to spread all types of manure without the trouble and fuss of changing spreader decks.
Maximum output - Large diameter rotors and a high tip speed give you wide spreading width and excellent shredding on a range of manures, composts and sludges.
Downloads
Gallery
Options
Options
Range of flotation tyres to suit your needs
Hydraulic slurry door
Greedy boards
Rear drawbar with brakes and electrics
Electronic bed speed control
GPS ground speed control with valve block
Fully automated weighing and recording equipment with GPS
Weigh cells
Horizontal beaters with spinning discs
Hydraulic suspension with front lift axle
Video
Dimensions
FBS16
FBS16
| Area | Unit |
| --- | --- |
| Overall width (mm) | 2,600 |
| Overall length (mm) | 9,150 |
| Interior width at top - loading (std/ext,mm) | 2,000/2,650 |
| Interior length (mm) | 5,340 |
| Overall height (mm) | 3,500 |
| Interior width at bottom (mm) | 2,000 |
| Interior height (std/ext,mm) | 1,090/1,650 |
| Loading height (std/ext,mm) | 2,660/3,060 |
| Level fill cu.m | 12.2 cu.m |
| Level fill with extensions cu.m | 18.8 cu.m |
| Heaped fill without ext / with ext (cu.m) | 15.8 cu.m / 23.7 cu.m |
| Carrying capacity (kg) | 25,000 |
| Axles (qty, track/beam, mm) | 2 x 2,000/150x150x12 |
| Brake size (Ø x W, mm) | 420x180 |
| Standard tyre size | 580/65 R22.5 |
| Disc/rotor Ø (mm) | 1100 |
| Floor chains (qty x Ø, mm) | 4 x 14 mm |
| Floor driveshaft Ø (mm) | 60 |
| Power requirement (hp) | 220 |
| PTO speed (rpm) | 1000 |
| Tare weight (kg) | 9,600 |
FBS18
FBS18
| Area | Unit |
| --- | --- |
| Overall width (mm) | 2,600 |
| Overall length (mm) | 10,040 |
| Interior width at top - loading (std/ext,mm) | 2,000/2,650 |
| Interior length (mm) | 6,290 |
| Overall height (mm) | 3,500 |
| Interior width at bottom (mm) | 2,000 |
| Interior height (std/ext,mm) | 1,090/1,650 |
| Loading height (std/ext,mm) | 2,660/3,060 |
| Level fill cu.m | 14.4 cu.m |
| Level fill with extensions cu.m | 22.2 cu.m |
| Heaped fill without ext / with ext (cu.m) | 18.6 cu.m / 28.0 cu.m |
| Carrying capacity (kg) | 25,000 |
| Axles (qty, track/beam, mm) | 2 x 2,000/150x150x12 |
| Brake size (Ø x W, mm) | 420x180 |
| Standard tyre size | 650/55R26.5 |
| Disc/rotor Ø (mm) | 1100 |
| Floor chains (qty x Ø, mm) | 4 x 14mm |
| Floor driveshaft Ø (mm) | 60 |
| Power requirement (hp) | 250 |
| PTO speed (rpm) | 1000 |
| Tare weight (kg) | 10,800 |
STD Features
STD Features
Sprung drawbar
Robust construction with 6mm floor and 4mm sides
Wide angle PTO with shear bolt protection
One piece rotor gearbox unit
Variable speed hydraulic floor drive, pressure protected with reverse function
4 heavy duty bed chains
60mm floor drive shaft with self cleaning sprockets
10mm thick continuous spiral auger beaters for maximum shredding
Reversible Boron rotor blades with break back stops
Vertical Beaters
Bolt on hitch
LED road lights with indication ballast and protective covers and front markers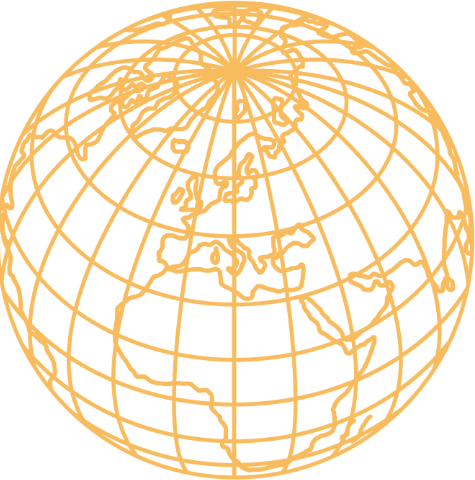 Find your nearest dealer
From our international network