We design and manufacture high-performance, high-quality tipping trailers for grain, silage and root crops, dumper trailers, and flat-bed trailers.
Robust and durable, our trailers are designed and engineered for maximum efficiency, capacity and wear life, enabling you to deliver full payloads with a low unladen weight.
Less Weight, More Strength
How we engineer the strength in our trailers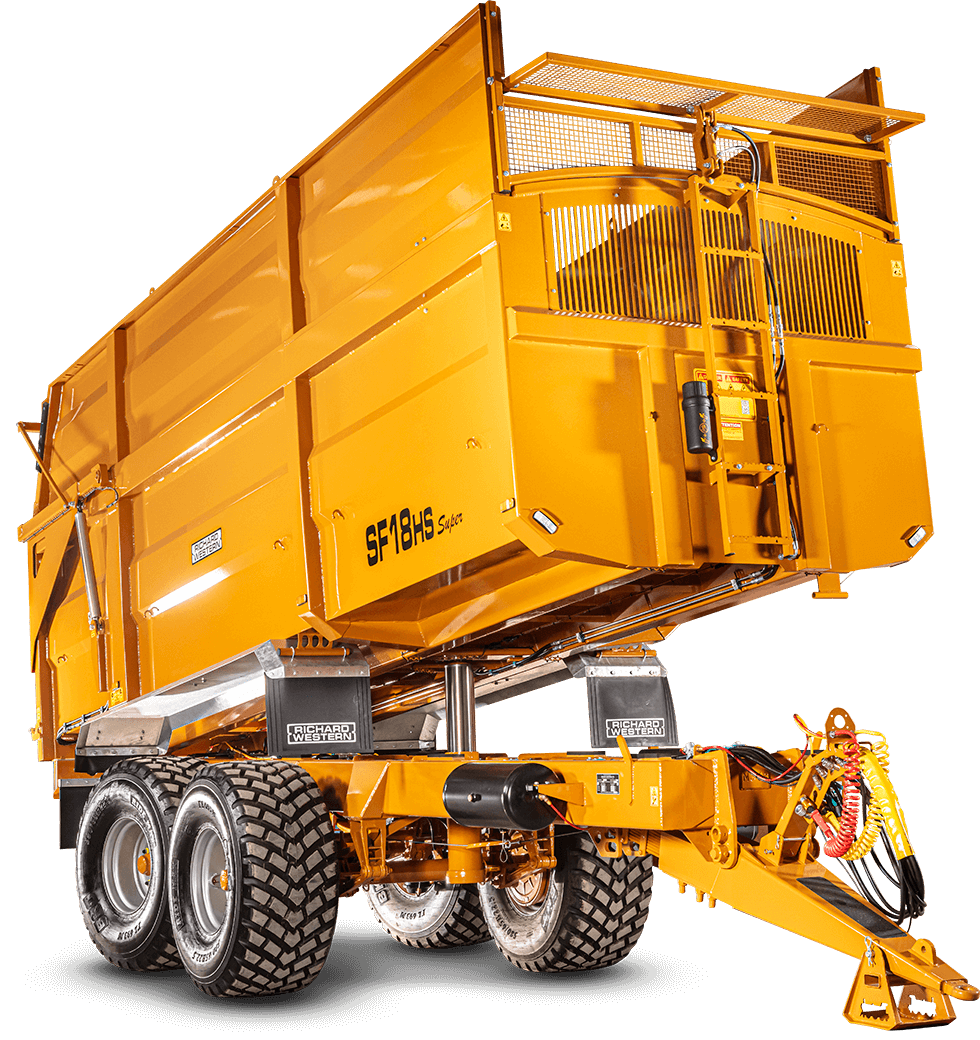 ---
Other Features
Safety First
Our trailers are designed to provide 50% braking at 60kph giving you shorter stopping distances and comply with current road regulations. Our prominent LED light units and reflective markers ensure that you are easily seen.
Easy to Maintain
Our unique monocoque construction is designed for ease of maintenance, efficiency and durability the uncluttered trailer body design prevents build up of dirt and debris.
High Quality Components
We use only the highest quality components for our trailer to ensure that tipping hoses, hydraulic pipe fittings and LED light units provide you with reliable and trouble-free use.
Easy to Use
The combination of intelligent design and robust build gives you a machine that operates effortlessly. Richard Western trailers are easy to pull and can be relied on to tow smoothly, making your job efficient and enjoyable.