Delilah Spinning Disc Manure Spreader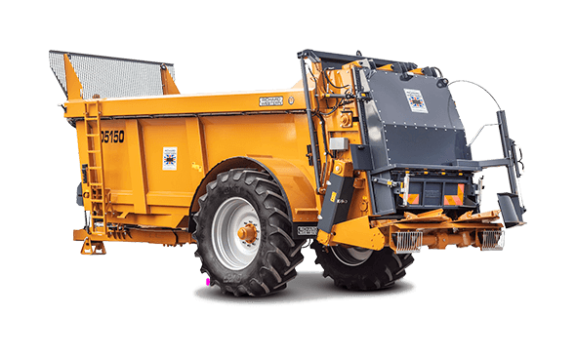 Accurate spreading control

Low application rates
About this product:
Overview
Overview
The Delilah 5000 series has twin horizontal beaters and spinning discs, with 6, 3 or 2 blade configuration. For accurate spreading control the lower canopy and blade angle is adjustable. The machines are equipped with a hydraulically operated slurry door, full opening rear canopy, adjustable lower door section and a boundary spread limiter. Full width, close spaced floor slats and adjustable floor speed control ensure a constant delivery for better spread control.
Available in 12 and 15 tonne models with a range of options, the Delilah spinning disc spreader is suitable for wide spread applications and high accuracy spreading.
Features
Features
High performance spreading - the 5000 series spreaders use twin horizontal beaters and spinning discs. Discs can be run with a 6, 3 or 2 blade configuration with blade angle adjustment and lower canopy adjustment allowing you to set the spreading unit for the job in hand.
Trouble-free running - We use the highest quality bearings, bearing assemblies and bushings with easy access grease points, so your Delilah keeps working with minimal down time. The electronically balanced spreading rotors eliminate vibration during operation.
Downloads
Gallery
Options
Options
Choice of tyres to suit your needs
Sprung draw bar
Rear drawbar with brakes and electrics
Electronic bed speed control
GPS ground speed control with valve block
Fully automated weighing and recording equipment with GPS
Weigh cells
Video
Dimensions
D5130
D5130
| Area | Unit |
| --- | --- |
| Overall length (mm) | 7,895 |
| Interior width at top - loading width (mm) | 2,125 |
| Interior length (mm) | 5,670 |
| Overall height ((mm) | 3,710 |
| Interior height (mm) | 1,230 |
| Interior width at bottom (mm) | 1,550 |
| Overall width (mm) | 2,990 |
| Loading height (mm) | 2,500 |
| Level fill cu.m | 11.6 cu.m |
| Heaped fill cu.m | 15.2 cu.m |
| Axle carrying capacity (kg) | 16,200 |
| Axle beam (mm) | 150x150x16 |
| Brake size (Ø x W, mm) | 420x220 |
| Standard tyre size | 580/70R38 |
| Rotor Ø (mm) | 614 |
| Disc Ø (mm) | 110 |
| Floor chains (qty x Ø, mm) | 2 x 20mm |
| Floor driveshaft Ø (mm) | 80 |
| Power requirement (hp) | 200 |
| PTO Speed (rpm) | 1000 |
| Tare weight (kg) | 6,225 |
D5150
D5150
| Area | Unit |
| --- | --- |
| Overall length (mm) | 8,895 |
| Interior width at top - loading width (mm) | 2,125 |
| Interior length (mm) | 5,670 |
| Overall height ((mm) | 3,710 |
| Interior height (mm) | 1,480 |
| Interior width at bottom (mm) | 1,550 |
| Overall width (mm) | 2,990 |
| Loading height (mm) | 2,750 |
| Level fill cu.m | 13.7 cu.m |
| Heaped fill cu.m | 17.3 cu.m |
| Axle carrying capacity (kg) | 16,200 |
| Axle beam (mm) | 150x150x16 |
| Brake size (Ø x W, mm) | 420x220 |
| Standard tyre size | 580/70R38 |
| Rotor Ø (mm) | 614 |
| Disc Ø (mm) | 1100 |
| Floor chains (qty x Ø, mm) | 2 x 20mm |
| Floor driveshaft Ø (mm) | 80 |
| Power requirement (hp) | 220 |
| PTO Speed (rpm) | 1000 |
| Tare weight (kg) | 6,325 |
STD Features
STD Features
Hydraulic slurry door
Variable speed hydraulic floor drive
Hydraulic full opening rear canopy
Adjustable lower canopy section
Boundary spread limiter
Wide angled PTO shaft with shear bolt protection and rattle clutch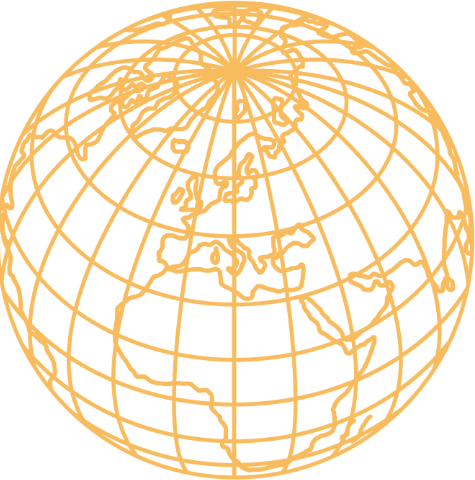 Find your nearest dealer
From our international network